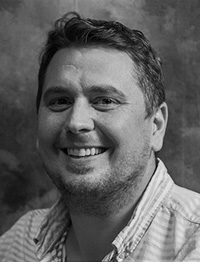 Ty A. Bechel, CPRS – Executive Director
Ty Bechel is the founder and Executive Director of Amare. He has a love and deep reverence for helping the community work toward healing and fellowship. He holds a Bachelor's Degree in Communications (minored in Psychology) and is currently working on his Master's in Nonprofit Management. He is one of the few individuals in Madison County that hold their Certified Peer Recovery Specialist (CPRS) Certification with the State of Illinois. He was awarded the Molina Community Champion Award in 2018 for his extensive work in our communities, and is also a member of the East Alton Rotary Club. He is a person in long-term recovery and believes in building relationships with residents and community stakeholders to strengthen Madison County for a brighter future, especially for future generations.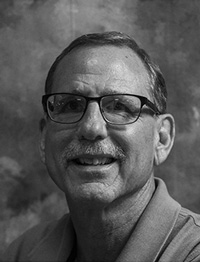 Dave Wilson – President
Dave Wilson received his B.S. Degree in Printing Management from Rochester Institute of Technology. He took over ownership of his family's business, Wood River Printing, in 2006, officially retiring in 2019. He has lived in Madison County his entire life and has been married for 36 years. His family values and business background will strengthen and vitalize Amare's internal and external operations.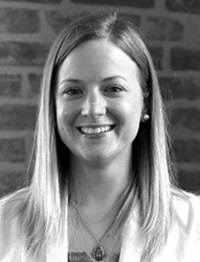 Destini Lednicky – Secretary
Destini Lednicky is an SIUE Alumni with her Bachelor's Degree in Social Work. She worked with the Madison County Community Development Department for ten years, specializing in federal and state grant-funded programs. She worked with planning, budgeting, and program management with her tenure with Madison County, and she is now the Housing Director for Southwestern Illinois Development Authority. Her expertise and history with program development make her a key component to any future success Amare will have.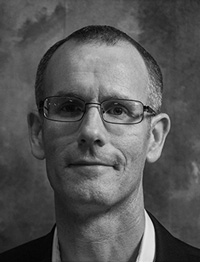 Cory Gallivan-  Treasurer
Cory Gallivan is a Principal CPA and has been working in public accounting since 1995. He first joined Scheffel Boyle in 2000 and is a leader of their tax department. His CPA specialties include tax planning, preparation, and advisory services for a variety of businesses, as well as individuals. Cory is a valuable member of Amare with his dedication, passion, and expertise. He is an East Alton Rotary Member and is actively involved with our local communities. As our Treasurer, Amare is in great hands.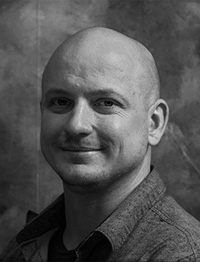 Kyle Brown – Director
Kyle Brown has been a Madison County resident his entire life, graduating from East Alton Wood River High School. He later went on to earn a Certificate in Geospatial Information Services from Lewis and Clark Community College. He has been a Road and Bridge Technician with the Illinois Department of Transportation (IDOT) since 2007. His long history with civil service allows him to give his heart and soul to Amare's mission.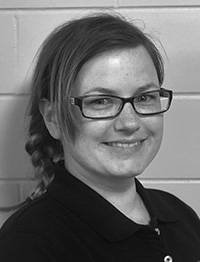 Rachel Done – Director
Rachel Done works at Washington University in the Information Technology department. She received a B.S. in Information Systems Security in 2014 from ITT Technical Institute, a Certificate in Forensic Psychology in 2019 from Washington University and is currently completing a B.S. in Psychological and Brain Science. She has volunteered as a crisis advocate in St. Louis, assisting victims of domestic violence and assault. Rachel is the mother of five daughters, four ducks, two cats and one rabbit. She enjoys gardening, hiking and camping. Her compassion to advocate for others makes her a valuable part of the Amare family.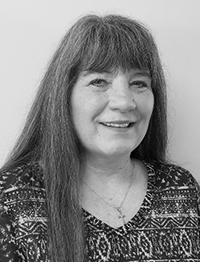 Tracy Green – Director
Tracy Green was raised in the small farm town of Carrollton, Illinois, moving to Holiday Shores in 1981. After graduating high school, she worked a full-time job while raising three beautiful children. She took care of her father while he battled with terminal lung cancer. This life event encouraged her to further her knowledge in the medical field, prompting her to complete the nursing assistant program through Lewis and Clark Community College, providing her the skills to be a more knowledgeable caregiver for family and friends. She is a person in long-term recovery and has valuable insight and dedication to Amare and our success.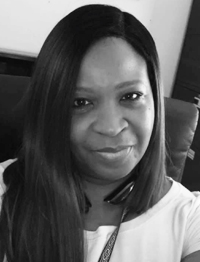 Kelley Bowers – Director
Kelley L. Bowers is a Licensed Clinical Professional Counselor employed by Gateway Foundation in Caseyville, IL as a Clinical Supervisor. She is also employed by McKendree University as the Group Counseling Practicum Supervisor in the Master of Arts in Clinical Mental Health Counseling program. She has extensive experience working in community agencies providing evidenced- based treatment in a variety of services, practices, and modalities. Kelley has a Master's Degree in Professional Counseling from McKendree University in Lebanon, Illinois and a Bachelor's Degree from the University of Northern Iowa in Cedar Falls, Iowa. In addition, she is certified as an Alcohol and Drug Counselor (CADC).
She is involved in several community outreach initiatives that are geared towards educating the public and those directly involved with men, women, and children living with addiction and mental health concerns. She has also provided professional training on a variety of topics at the local and state levels. She believes wholeheartedly that recovery is possible for all who seek it. She is dedicated to helping both men and women in the community turn their lives around and makes a great fit at Amare.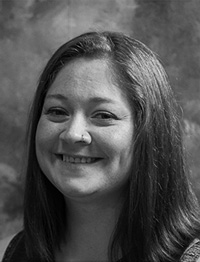 Jana McDonald – Director
Jana McDonald was born and raised in Alton, Illinois. Growing up in a dysfunctional family, she began experimenting with drugs at the young age of thirteen-years-old. The mother of four biological children and one foster child is also a person in long-term recovery from drug and alcohol addiction. In 2009 she decided it was time to do something different and gave recovery a try. Since finding a different way of living, she became a SMART Recovery Facilitator and is now a Celebrate Recovery Leader in Wood River. Her passion for recovery combined with her lived experience primes her as a great asset for Amare and the community.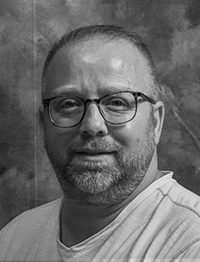 Jason Farley – Director
Outside of Jason's role as a Director, he also volunteers his time as a Peer Recovery Specialist and is a person in long-term recovery with nearly five years. He is a Certified Missouri Peer Support Specialist (CMPSS), Certified Whole Health Coach, and has completed the Wellness Recovery Action Plan (WRAP) training.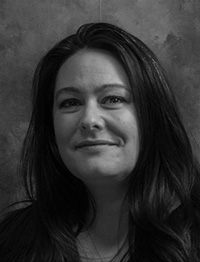 Cara Tegel – Director
Cara Tegel has worked as an attorney with families and children affected by substance abuse in Madison County for over three years. She obtained a B.A. in Criminal Justice from SIUE and her J.D. from Valparaiso University School of Law. She is a mom to two wonderful young people, a Marine and a high school junior. She enjoys spending her free time with her family. She also volunteers with Madison County Juvenile Diversion, a non-profit organization working to help young people make responsible choices more. Her hard work and grit combined with her legal background provide Amare with the expertise needed to grow.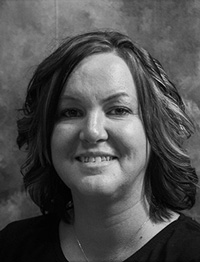 Sharon Hook – Volunteer Peer Recovery Support Specialist
Sharon Hook takes the lead as the head Peer Recovery Specialist. Her passion and heart to help other people are present with everyone she assists. A person in long-term recovery, she has completed the Madison County Drug Court Program and has not stopped growing in her recovery. Working toward her Certified Peer Recovery Specialist Certification, she helps everyone with love and discernment. She is also spearheading a new program called STAY. It will be a funding program for those needing financial assistance to get into sober living homes like an Oxford House.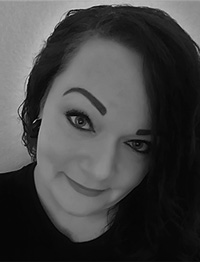 Jen Nagel – Volunteer and Recovery Corner Contributor
Jennifer Nagel is a Recovery and Employment Specialist for a local substance abuse treatment center that works directly with Drug Court clients. She is a recovering addict who is heavily involved in both the St. Louis and Riverbend area recovery communities. 
Jennifer also volunteers as a harm reduction advocate in St. Louis and the Metro-East region and has partnered with the Chicago Recovery Alliance, the Harm Reduction Coalition, and Amare to bring awareness of the benefits of harm reduction to Madison County, Illinois. 
Jennifer serves civically on Madison County Connected's marketing committee and volunteered with Madison County's Project Homeless Connect in January 2019. She has volunteered with the St. Patrick's Center in St. Louis, Missouri for various awareness projects for the homeless. She has also served as a poll watcher for Madison County's Democratic Party.
In her spare time, Jennifer shares her spoken word poetry at Poetic Justice in St. Louis and has a quirky obsession with paranormal history. She has two daughters that are twenty-four and twenty-one years old. On top of everything else Jennifer does, she is also a cat-mom to a calico named Gracie Mae – meow!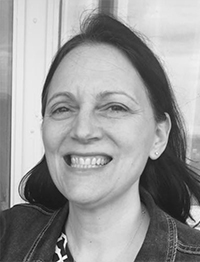 Susan Chappel – Volunteer
Susan Chappel and her husband are long-term residents of Edwardsville, Illinois. They are members of the Greater Alton Church (East Alton) and have worked heavily with the youth ministry over the years. She has been an invaluable asset to Amare and is a big contributor to our success. Her support of those in or seeking recovery from addiction shines through her dedication to help Amare and the community.