OUR HOURS
| | |
| --- | --- |
| Monday – Thurs. | 8:30 – 4:30 PM |
| Friday | 8:30 – 2:30 PM |
| Saturday | 8:30 – 2:30 PM |
618-251-9790, ext. 207
Welcome to amare, NFP: A Recovery Community Organization
We are proud members of the Riverbend growth association and the association of recovery community organizations. we believe in helping individuals and families in Discovering the 4 dimensions of recovery through our strength-based, person-centered, and recovery-focused services.

MEET OUR RECOVERY sTAFF
Amare's staff is unique with everyone being a person in recovery. We are highly trained in recovery support services like recovery coaching, peer support, linkage/referral to residential/detox treatment and other resources, support all pathways to recovery (AA, NA, Refuge Recovery, SMART Recovery, etc.), and believe in helping everyone, including families, without judgement and discrimination that need assistance with recovery and overall health regardless of race, color, creed, or sexual orientation.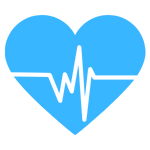 OUR RECOVERY SUPPORT SERVICES
We provide non-clinical recovery support services at no cost to individuals and families in the Illinois riverbend and Metro-east w/ or w/out insurance.

VIST OUR ONSITE LOCATION
If you are interested in getting into residential treatment/detox/medical stabilization, receiving recovery coaching/support, or need narcan (we are a distribution site), come visit us during business hours at 144 E. Ferguson Ave., Wood River, IL and come to the back parking lot and let the rFM staff know you are there to see Amare.
trained recovery coaches

All of our recovery coaches and staff have lived experience and are trained in recovery coach services.
Friendly support

Our team understands that you or your family have been through a lot and we want to help you holistically in a friendly and welcoming atmosphere.
Change Can be scary

One thing all of our staff are aware of is the frightening thoughts of change that come with recovery in the early stages. We are with you every step of the way to help ease the process and transition of change.
Recovery Support Survey
Get a head start on receiving help from Amare and a recovery coach with getting into residential treatment, detox, and other needed resources by completing this 60-second survey.